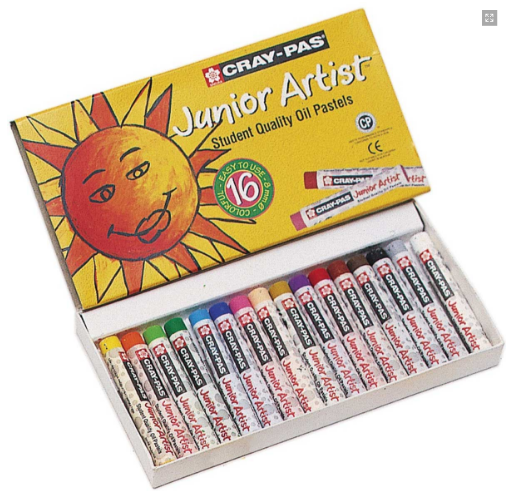 Craypas (16 in a pack)
$ 4.00
Description
Your young artists will blossom with creamy, smooth color that they can smear, blend, dot, over-lap and mix. They can learn how to hold a stick to achieve different strokes – either as a pencil, clenched in a fist or on its side. Their creativity and interest will be enhanced with these oil pastels designed specifically to encourage exploration and expression.
Cray-Pas Junior Artist Oil Pastel features:
Easy to hold round stick will not peel, crack or flake.
Vibrant and opaque, never waxy or chalky.
Easily blended, layered and highlighted. 
Oil paint effects, overlaying color, and a variety of effects can be experienced
Non-toxic. Meets ASTM and ACMI standards.
Sticks measure 5/16" x 2 3/8"