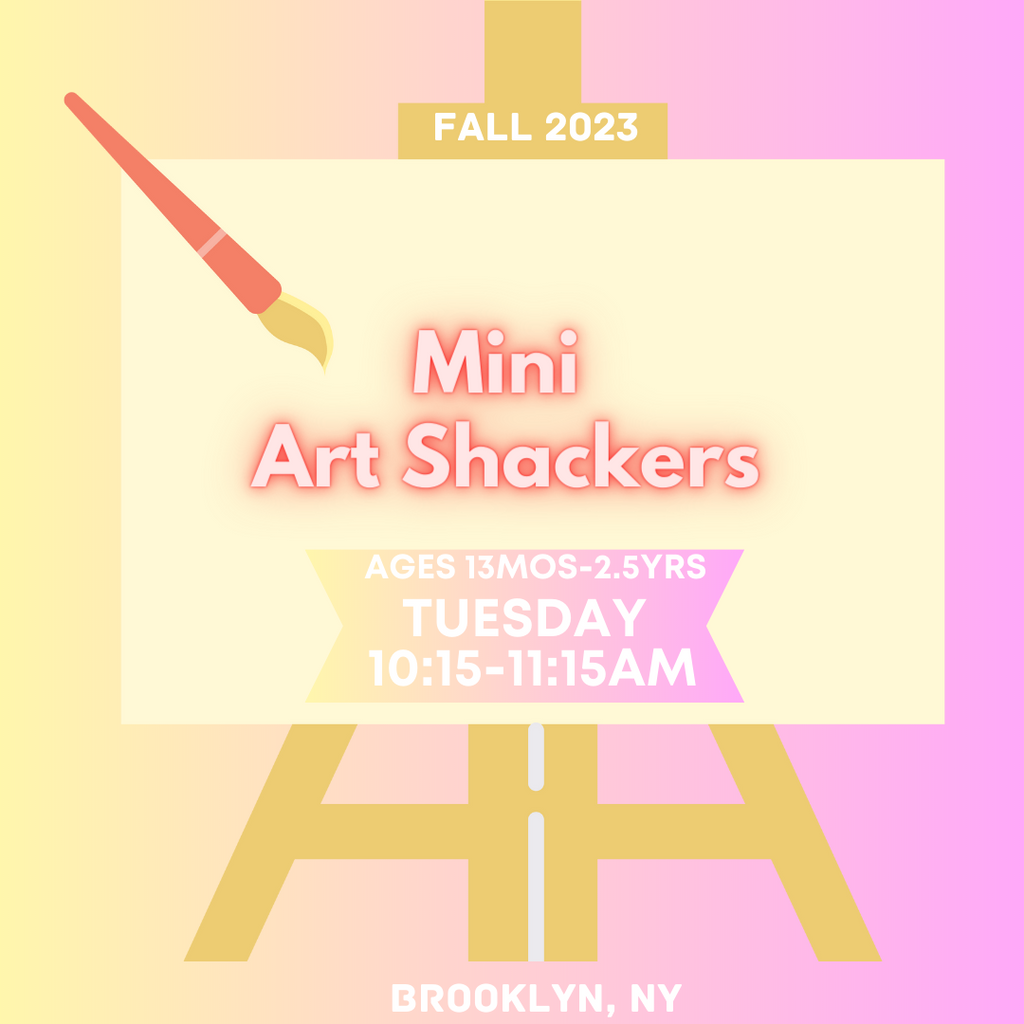 SINGLE SESSION Mini Art Shackers| TUESDAY 10/10 | 10:15-11:15am
$ 40.00
Description
Welcome to the Art Shack, 2 floors of artsy fun for everyone! We are your go to neighborhood art studio offering programs, parties and activities for every family and age, 13 months-100 for over 20 years!
 Mommy&Me 
1 session $40
5 sessions/$175
10 sessions/$300
**Packs are good September - June. We begin five minutes after start time and we end on time. Please be on time.

 Dress for a mess and join us as we explore all kinds of textures, colors and shapes! This super fun environment is the perfect place for your 13month+ baby to explore, discover and create the world around them! Experience our Sensory bins as we play and stimulate observational skills and abstract thinking. Experimentation is encouraged! All supplies for that morning will be set up in centers for kids to play & experiment with. Parent supervision is required. 

Art Shack is an open art studio for artists to tap into their innate artistic sense and creativity.
  (Mini Art Shackers excluded from Early Bird)