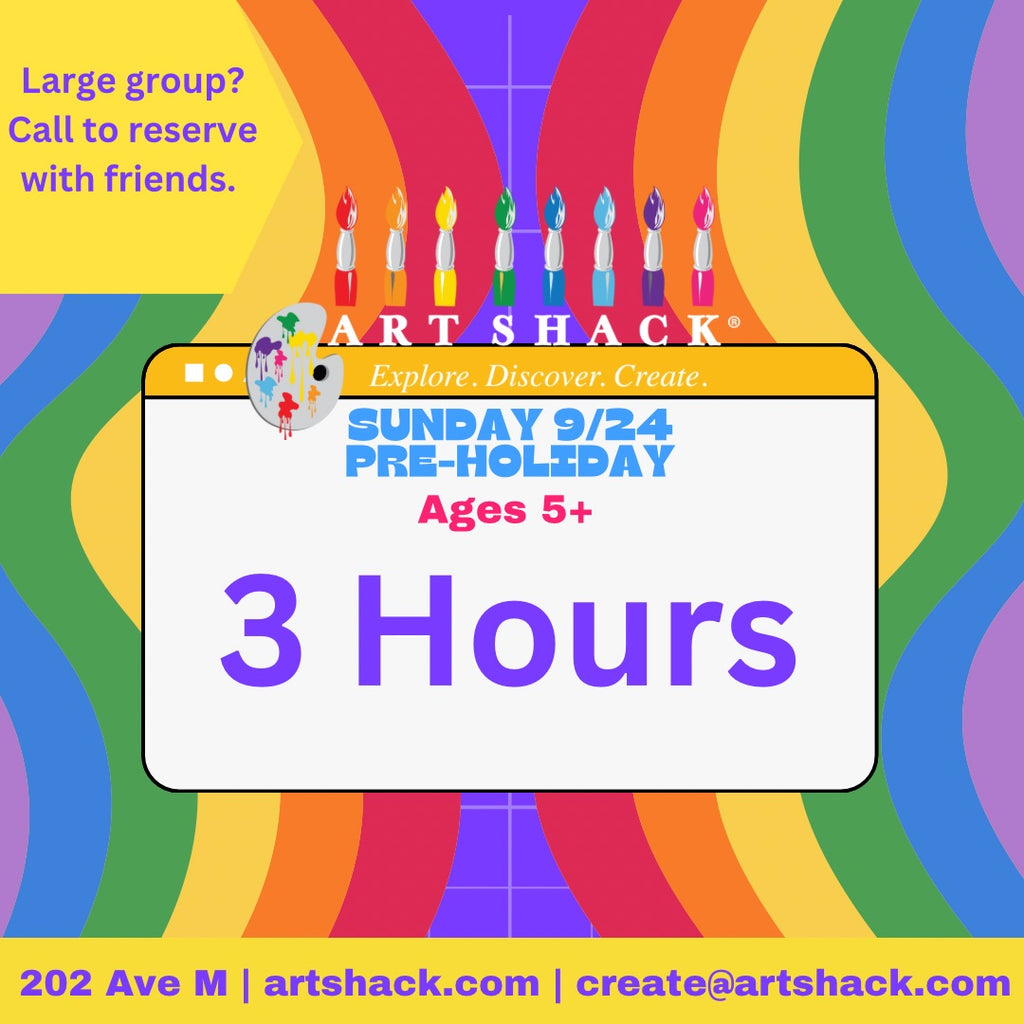 3 hours Sunday Pre-Holiday 9/24
$ 75.00
Description
Sunday 9/24
3 hours between 10-2pm
*add time slot upon checkout in notes*
Art Shack presents Open Studio for the independent artist. Teacher guided project for portion of time and free time for additional exploration.
Use the Art Shack facility to further cultivate your own inner artist. Price includes most materials & studio time.
Want to to create independently in the open studio? Please email studio to schedule your own personal preference.
Check us out, the sky's the limit at the Art Shack!!
Call studio to confirm larger groups: 9173758353
Email with any questions: create@artshack.com